Experience matters if you want a thorough home inspection

Your home inspection will be performed by a home inspector with 20 years experience and thousands of home inspections performed.  I understand how overwhelming and stressful the home buying or selling process can be. My goal is to make every effort to discover and report on any major defects or safety issues if present, and attempt to determine the underlying causes if possible. I focus on helping you determine if repairs are necessary and their significance. This will give you the knowledge needed to make buying or sell decisions with confidence.
If it's not

Accurate

, how good could it be?
My home inspections are extremely thorough and often take longer than most other home inspection companies. I utilize up to date equipment, skills, and techniques to provide you with a factual assessment of the condition of the home your either buying or selling. I know how important it is for you to completely understand all of the observations I will make about the home. I explain things in plain language thats simple and easy to understand.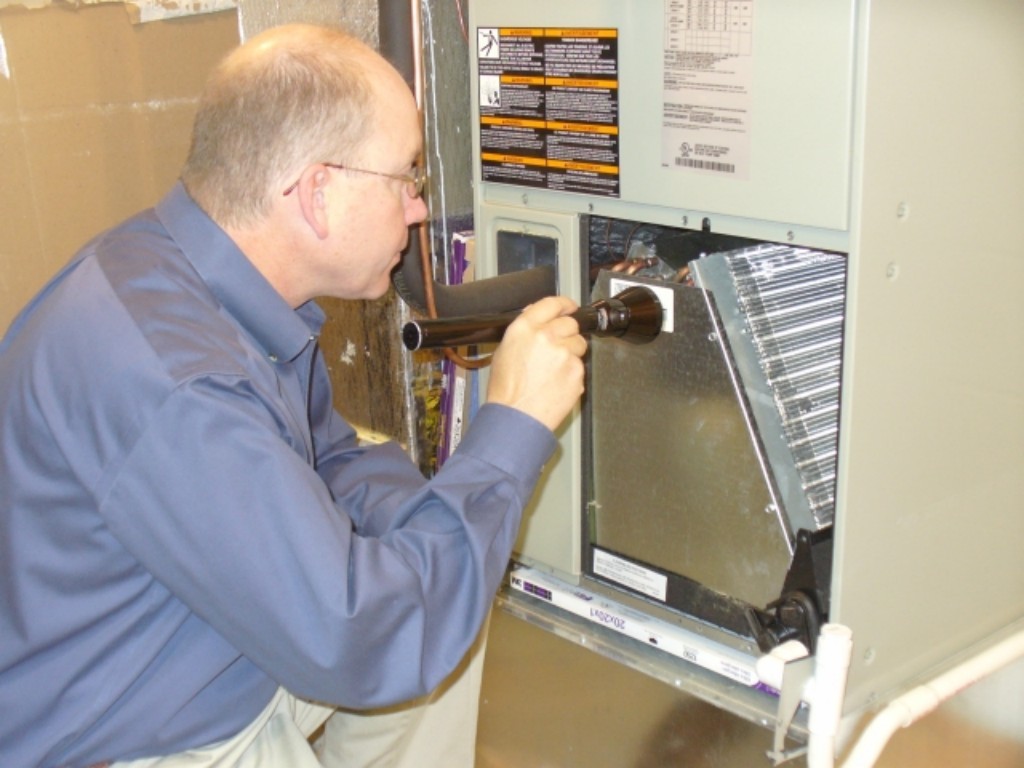 You are encouraged to accompany me during the home inspection. I will take the time necessary to answer any questions you have and explain the routine maintenance necessary to keep your home in good condition. As part of my service, I offer follow up consultation as needed at no additional charge. I believe in offering my clients exceptional customer service. I want to be your home buying and selling partner for life. I am looking forward to being of service in any way I can. If you have any questions please feel free to contact me.
Below is a comprehensive list of items included in my ASHI home inspection. I inspect to the American Society of Home Inspectors (ASHI) Standard Of Practice. The purpose of which is to establish a minimum Standard for home inspections.  Home inspections performed using this Standard are intended to provide the client with information about the condition of inspected systems and components at the time of the home inspection. 
Structure – The foundation (inside & outside), framework – including flooring, walls, ceilings, roof framing where visible. Your inspector will enter the basement, crawlspace, and attic spaces where accessible. 
Exterior – Roof eaves, soffits, fascias, siding, flashing, trim, entry doors, decks, balconies, stoops, steps, porches, walkways, patios, driveways, site and ground elements adjacent to home where visible. 
Roofing – Covering material, roof penetrations, flashings, gutters, downspouts, skylights, and chimneys. 
Plumbing – The exterior condition of water supply and waste distribution systems visible in the interior of the home. All water fixtures and faucets will be inspected. Water heating equipment and hot water supply system. Vent systems, exterior of flues and chimneys. Fuel storage and distribution systems. Drainage sumps, sump pumps, and related piping. 
Electrical – Visible service drop cable, service entrance conductors, cables and raceways. Service equipment – including capacity, overcurrent protection devices or breakers, fuse/breaker box (location and internal condition), sub-panels (location and internal condition), conductors or visible wiring installation, grounding and bonding, operate GFCI/AFCI's, and a representative number of switches, outlets and light fixtures. 
Heating – Operational check and visual inspection of the primary heating system, including visible distribution systems, venting systems, flues and chimneys. 
Air Conditioning – Operational check and visual inspection of; central AC systems, through-wall equipment (weather permitting – the outside temperature must be above 65 degrees for 24 hours), and distribution systems. 
Interior – Visual inspection of walls, ceilings, floors, steps, stairways, and railings. Counter tops and representative number of installed cabinets, doors and windows. Installed ovens, ranges, surface cooking appliances, microwave ovens, dishwashing machines, and food waste grinders by using normal operating controls to activate the appliance primary function. Garage vehicle doors and attached operators. 
Insulation & Ventilation – Visible inspection of insulation and vapor retarders in unfinished spaces, ventilation of attics and foundation areas.
Fireplaces and Fuel-Burning Appliances –

Visual inspection of permanently installed fuel burning fireplaces, stoves, fireplace inserts and visible chimneys and vent systems.

Limitations and Exclusions –

There are limitations and exclusions for each of the sections listed above which can be found at the web-link below.
Review the ASHI Standard of Practice for complete details.
You will be asked to sign an inspection agreement that outlines the scope and limitations of the inspection.
Accurate Home & Termite Inspections
(717) 583-2914
151 W. Chocolate Ave, Ste 145, #31, Hershey, PA 17033
AccurateInspecting.com
Serving Central Pennsylvania and these surrounding cities:
Harrisburg, Hershey, Hummelstown, Middletown, Annville, Lebanon, Palmyra, Lancaster, Lititz, Manheim, Elizabethtown, Mt Joy, Camp Hill, Mechanicsburg, New Cumberland, York