Home Inspection Testimonials
I would never expect anyone to go above and beyond the way you do in explaining the equipment, structure, and good points and suggested/necessary repairs of a home. I would never hire or recommend another. Thanks a million for being so detail-oriented and thorough.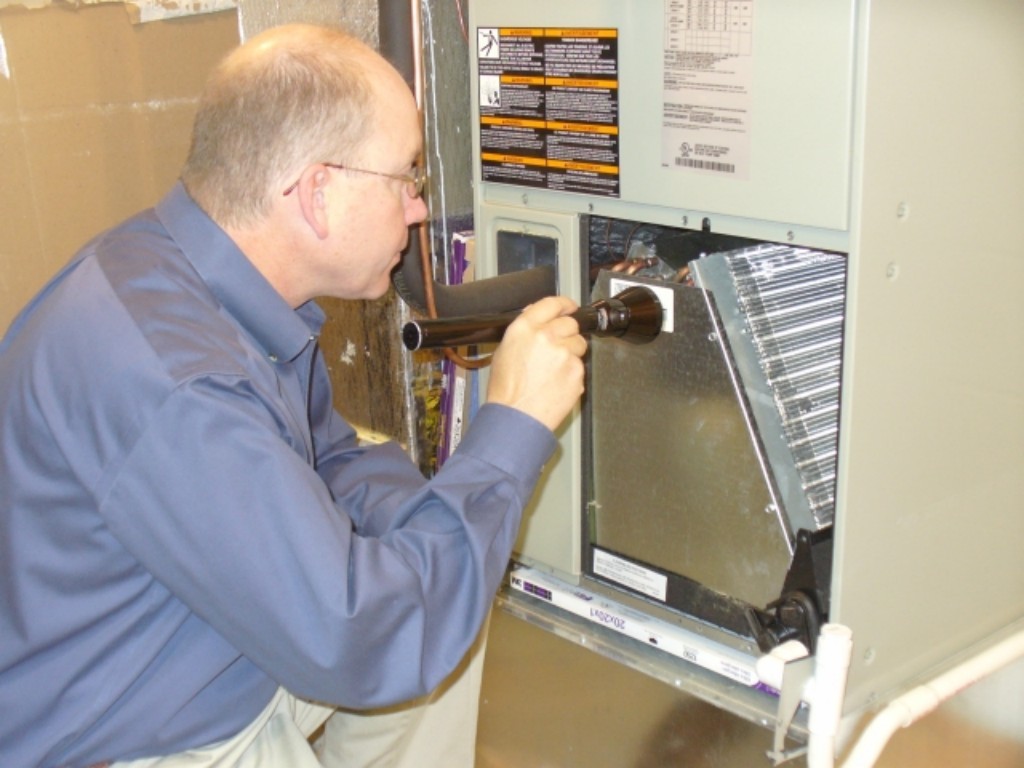 Chris went so far above and beyond it was amazing. He not only went through the home with a fine tooth comb but explained what he was looking for and why in every case. I feel confident that there was nothing that his well trained eye missed.
Hi Chris, just wanted to update you — you saved us by finding those water spots on the inside of those downstairs windows.  We got the moisture probe testing that you recommended.  They found 32% moisture behind the stone veneer siding (apparently the upper limit of normal is 15%).  Anyway, the seller had to take the stone veneer off to address the issue, and found a TON of dry rot and moisture behind the stone veneer siding all across the front of the house.
The contractor basically stripped everything down to the inner surface of the drywall and replaced everything (all new insulation, etc) including updating to newer 2010 flashing codes. We still moved forward with the purchase as they did an excellent job with the project and were able to complete it in a timely manner, but if it weren't for you we would've bought that problem — and it likely would've bankrupted us. Thanks a ton, I'll be recommending you to anyone who needs an inspection.
Chris was absolutely professional and thorough. He took the time afterwards to take me thru everything, and I could see that nothing was overlooked, he went thru so much detail.  Just walking thru with me alone (after the inspection) showing me everything took 2 hours by itself (over 6000 sqft home) , so I could really see what he inspected. The report came complete with pictures that same day. The report he provides is very easy to read – it was comforting to know that he was so detailed with his inspections. Would use him again!
Thanks Chris. The inspection report was very thorough, and the writing superlative. Thank you very much.  It was money well spent!
I am very confident that the property just needs T.L.C. Thank you again for all your help. We love the location and will make the house an awesome home with a little elbow grease. Chris is very good at what he does,and he loves the job. I was very pleased with his inspection, not because of the results, but rater the tenacity he puts into his inspections.
Chris is the most thorough home inspector that I have met in 19 years in the business. I have no problem recommending him to my clients.
Thank you Chris for the EXTREMELY thorough report. You do great work and I really appreciate your time. Take care.
Thank you for the excellent work you did as our inspector.  We were under contract for a home a few weeks ago and we used the inspector that our realtor recommended. At the end of the inspection, I felt so upset because I felt like he didn't listen to my concerns or answer my questions. I knew that I couldn't use him again for this house, and I am so glad that we were given your name! You answered all my questions and explained things so well which was especially helpful when I had to go home and explain things to Kris. At the end of the inspection, I felt confident that I knew all about the house and I didn't have any unanswered questions. We already gave a high recommendation of you to our realtor and we will be sure to pass your name along.  Thank you!
Emily Nazimek
We are first time home buyers, and a close friend recommended Accurate Home & Termite Inspections.  Chris, the inspector, was thorough, professional, and patient with my hundreds of questions.  When setting up the appointment, he decided to clear his day for the inspection of the house in question – it is a log home, and with the amount of questions I asked just over the phone, I'm sure he had a good idea of how many were to come on the actual inspection day.
I was late to the inspection (our realtor was present), and Chris had already done his once over on the property.  He then took me through the house, inside and out, and went over every important point he had noted.  He presented problem areas of the home to me in terms I could understand, and didn't scare me with any of the bigger project areas.  His professionalism and patience were outstanding.
That same night, we received a detailed report with pictures reviewing all of the areas he and I had spoken about that day.  And just three days later, when our water testing came back from the lab, he promptly added the information to our file.  With Accurate Home & Termite Inspections, we also were enrolled in a recall notification system.  Chris entered the manufacturer numbers of all of the appliances in the house and we now receive updates on any appliance that may be recalled or need to have a replaced part.
If we move again, and Accurate Home & Termite Inspections are within the region, we will be using Chris.  He is at the top of my list of recommendations to anyone in need of a home inspector.  I wish we could give him an A+++!
Chris was awesome. He was very thorough in his search of the home. Any questions that we had for him he was able to answer there on the spot and give explanation of his finding and solutions to fix problems. I walked away from the inspection feeling assured that we wouldn't find any surprises down the road.
Thanks again, honesty and being thorough is something I can't put a price tag on!
My fiancé and I recently went under contract on our first home. After browsing multiple local home inspectors websites, verbal referrals from family, friends, and our realtor, we decided to use Chris from Accurate Home & Termite Inspections to inspect our home before settlement. Being a first time homebuyer, I'm sure I had a few extra questions out of the ordinary for Chris, but he was more than helpful, pointing out issues & problems, whether major or minor problems, along with safety concerns.  Not only was his inspection very thorough and informative, but he offers a RecalChek program that scans all of the appliances in the house for recalls or issues, and sends you a report. Chris also took pictures of every issue, major, minor, or safety, and was present in a lengthy report.  Turnaround time for the report was great. We received it the very next morning, and Chris even followed up with an email asking if we had any questions, and even gave us the ok to contact him if we had anything down the road in the settlement with the issues.  Great guy, great business, and I will definitely refer any friends/family to Accurate Home & Termite Inspections.
Thank you very much for the prompt report. Your insight and assistance through this process was more helpful than you know.  I will certainly pass along your contact information to anyone I know who needs a home inspection, along with high praise for your professionalism, availability, and service.
Thank you for your inspection services.  We appreciate your thorough work.  We will sure to recommend you in the future.
Thanks for the prompt report. It's great. Very thorough and easy to understand. It was a pleasure doing business with you.
I was VERY PLEASED with the home inspection and even more impressed with YOU…   You did an excellent job and were very patient with me… You took extra time to explain everything to me… and I am very pleased with your service… I will recommend you to anyone I know who needs a home inspection.
Thanks very much for what I felt was a very thorough and informative inspection.  I learned a lot about the house and a lot of preventative tips for the future that should prove to be valuable.  Thanks for the service that you provided and the time that you took to look at many details.
THANK YOU CHRIS.  The inspection report is very thorough.  I (and my Pastor – my father/friend) appreciated your explanations and competency.  I will definitely recommend you.
Chris was a consummate professional. I must say you will never meet an inspector more thorough than Chris Matteson from Accurate Home & Termite Inspections. The inspection took around three and a half hours but none of that time was wasted. Chris spent time explaining to me the practical side of everything he found. We would go over his notes and figure out what was major and what was minor. I was astounded to see the detail in which Chris's report went into. An excellent company that I will definitely use in the future. Highly recommend you do the same.
We purchased a home and Chris Matteson did the initial home inspection along with testing for radon. We were referred to him by our Realtor. We live out of state and are relocating to the area. He did a phenomenal job keeping us informed every step of the way. When he completed the inspection we were also given recommendations on what has to be fixed, what poses safety concerns, and what we could fix in the future. Excellent customer service and extremely professional!
Chris was very responsive. I left him a voicemail and submitted a request on his website. He responded back to me promptly and asked me the right questions (whether I'll buy to live or invest). He reached out to my realtor to ensure everything will be in order for the inspection. We weren't able to get the water or heating running, but that was expected as this is a winterized bank-owned property. On the day of inspection, he arrived early. He looked at mold, termite, asbestos, roof, structure, water damage, insulation, flooring, ceilings, electric boards and outlets, exterior, and so on. He was very thorough and he gave me a full rundown of what to expect. He even noticed some things which were missed by my contractor.  He sent me the report with pictures of the issues we found. The report was detailed and included some suggestions. He kept it very professional when making suggestions so he won't sway me to some direction and create a conflict of interest. I believe his fees are very reasonable for both home inspection and termite inspection. I'm very satisfied and sure to select him again for my future investments. I'll also refer him to people I know.
Chris was very professional and thorough in his explanations of what he was inspecting and how each system should work. I appreciated the time he took to show me the main shut off valves to the water and utilities. I would definitely highly recommend Chris to anyone in need of a home inspection.
Thank you so much Chris, you were exceptionally informative with the whole inspection process. You did a great job! I surely will recommend you to anyone buying a home. Thanks again.
Chris, I'm impressed with your thoroughness and rapport with the client and will not hesitate to recommend your services.
Chris was very thorough and knowledgeable. He is the type of home inspector that all buyers should have. He gave us an honest, thorough inspection, discussed his findings with us at length, and has been available to answer any and all questions we had about the inspection. I would not hesitate to recommend Chris, and we will use his services again if we ever need them.
Chris completed a thorough inspection on behalf of my buyer. He is very knowledgable and took the time to insure that my client understood how different systems worked whether there were concerns with the component or not. Both the seller and listing agent were present for the inspection and both expressed that they were impressed with how thorough Chris was as well as respectful of the property.
Thanks very much, Chris. You make the inspection process easy and educational for my clients and me too!
Hello Chris,
I wanted to thank you again for going so above and beyond in the home inspection yesterday.  As a first time home buyer, it meant so much to me to have you take the time to explain the ins and outs of every detail of the house.  It really made me realize that even though a house may look beautiful, you definitely cannot judge a book by its cover!  I will never seek out another home inspector in the future, or recommend anyone else.  You should be proud of your hard work and dedication.  I know for a fact you have prevented/protected me from years of headaches and high cost repairs! I would definitely recommend you to anyone.
Dear Chris, Thank you so much for the thorough report of yesterday's home inspection.  Your expertise and professionalism have truly been valuable to me.   I appreciate your extended efforts as they have assisted me in gaining reliable data relating to the current condition of the property as well as an increased understanding of potential concerns/repairs which may lie ahead. With this large investment under my consideration, it is very important to me to stay knowledgeable throughout the process. Thank you for your patience, contribution and service.
Just a note to send along our thanks for your recent inspection of our soon-to-be new home.  Both Andrea and I agree you were extremely thorough and patient as you looked through the house this past Friday.  We didn't expect to learn so much in the process!  We were very impressed with your knowledge and willingness to help us understand different aspects of the inspection.  In fact, we have already begun to sing your praises to friends and family alike. Thank you again!
We were very pleased with the Home Inspect inspector's thorough approach to our home inspection and the timely, well-written and useful report he delivered afterwards.  He took the time during the inspection to explain his observations, gave us useful tips on future maintenance and areas to monitor in our new home, and pointed out items we should monitor closely after moving in.  The report was filled with unvarnished, objective observations on deficiencies in the home, and included additional helpful tips on maintenance, especially on key home systems (heating, cooling, plumbing). Altogether, a very positive experience.   We should recommend Home Inspect's services to our friends and colleagues.
Thank you for the very thorough home inspection and for taking the time to review with me some important issues with the structure yesterday.  I will be sure to recommend your services in the future! We will also be acting on your recommendations.  Once again, thank you very much.
Thank you so very much for all your patience and hard work at the property yesterday. This report is very insightful and you helped me learned a tremendous amount of information regarding this home and the maintenance of this or any home in my future!
Thanks for the report Chris.  We are in the process of trying to get some of the items listed repaired from the sellers.  We told Tracy that we thought you did an excellent job for us and you were very thorough with the inspection.
They were very responsive, professional & punctual. I didn't have to keep reminding them – they were on top of things. The inspection itself was uneventful. The report they provided us after the inspection was top notch! It was precise, easy to read & understand, laid out in a professional yet reader-friendly manner and provided all the details we needed to make our decision on buying the home.
Thanks for your very thorough and timely home inspection.  We truly appreciate your attention to detail and the time you spent on the house.  It makes us feel very comfortable moving in.  The AC situation has already been rectified, with many thanks to you for calling Jackie ASAP.  Mike was also very impressed with your inspection and we have already verbalized our happiness with this inspection.
Hi Chris, I wanted to thank you again for all of the insight you provided today during the home inspection. Your helpfulness and the expertise you provided definitely make me feel much more informed about the house.
Hi Chris, Thank you so much for your thorough inspection.  We really appreciated your attention to detail!
Chris was the epitome of professional! He was everything you'd hope for in a home inspector: punctual, thorough, experienced, personable, careful. When you let someone into your home, you want to feel that you can trust that person. Would heartily recommend Chris, and would certainly use his services again if the need arose.
Thanks for all of your help during the inspection process.  I appreciated your thoroughness and attentive recommendations.  We will be working with the sellers on updating the electrical system.
Chris, Thank you very much.  I always know my buyers go forward with their eyes wide open when you do the inspection.
Thank you for the very thorough home inspection. We printed the results out and are going over them. It is definitely the best, and most clearly stated home inspection report I have ever come across. You could always use us as a reference if needed.
Thank you Chris!  This is really helpful and will be tremendously valuable not only for the sale, but for knowing what things need maintenance.  Love the report format!
Accurate Home & Termite Inspections
(717) 583-2914
151 W. Chocolate Ave, Ste 145, #31, Hershey, PA 17033
AccurateInspecting.com
Serving Central Pennsylvania and these surrounding cities:
Harrisburg, Hershey, Hummelstown, Middletown, Annville, Lebanon, Palmyra, Lancaster, Lititz, Manheim, Elizabethtown, Mt Joy, Camp Hill, Mechanicsburg, New Cumberland, York